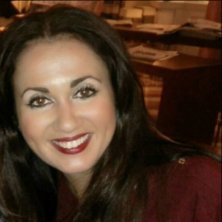 Made in Italy… Made to Explore!
Born and raised in Italy, I am now based in NYC, that's why I like to considered myself blessed with both Italian artistic passion and NYC's unique edge! Currently I work as Creative Director and General Manager for The Ad Store NYC, creative agency part of an international network, and I am also member of the M.A.C. Lab (Lab for Management of Arts and Culture) of Ca' Foscari University of Venice – Italy. I recently co-founded We Are Moving Art, a project focused on training creativity and imagination through Arts, Movement and Music. A bridge builder between the world of Creatives and the Business environment, during 2016, I was involved in a research project with Ca' Foscari University – Department of Management, to study if and how Design and Design Thinking can be drivers for innovation, and what impact Creativity has on this process. During this study I led the laboratory in Design Thinking with the students of the Master Degree in Marketing and Communication, and worked with the Museum Fondazione Querini Stampalia, testing new approaches to re-design the museum and library experience, to make it more engaging.
I'm a "can-do gal" with a dynamic and growing skill set who has always worked very hard to build a career in the Creative Industry, designing and executing very exciting projects. I am so thrilled to share them on the pages of this website… and look forward to receiving stories and comments by those of you who are doing the same!
Out of work I nurture my mental & physical strength with endurance running and kick boxing, I relax & challenge myself with Vinyasa Yoga and I unleash my creativity by exploring art galleries, dancing at live music events and cooking & experimenting new recipes.
---
Currently I am involved in the following initiatives and projects:
The Ad Store NYC – Creative Agency – I cover the role of General Manager
The Ad Store Magazine – Online Magazine – I blog about Design and Design Thinking
M.A.C. Lab (Lab of Management for Arts and Culture) Ca' Foscari University of Venice – I am member of the lab
Ca' Foscari Alumni NYC Chapter – I cover the roles of Co-founder and Co-President
WAMA (We Are Moving Art) – Creativity training experience through Arts, Movement and Music – I am the Business Mind and Creativity Curator of the project