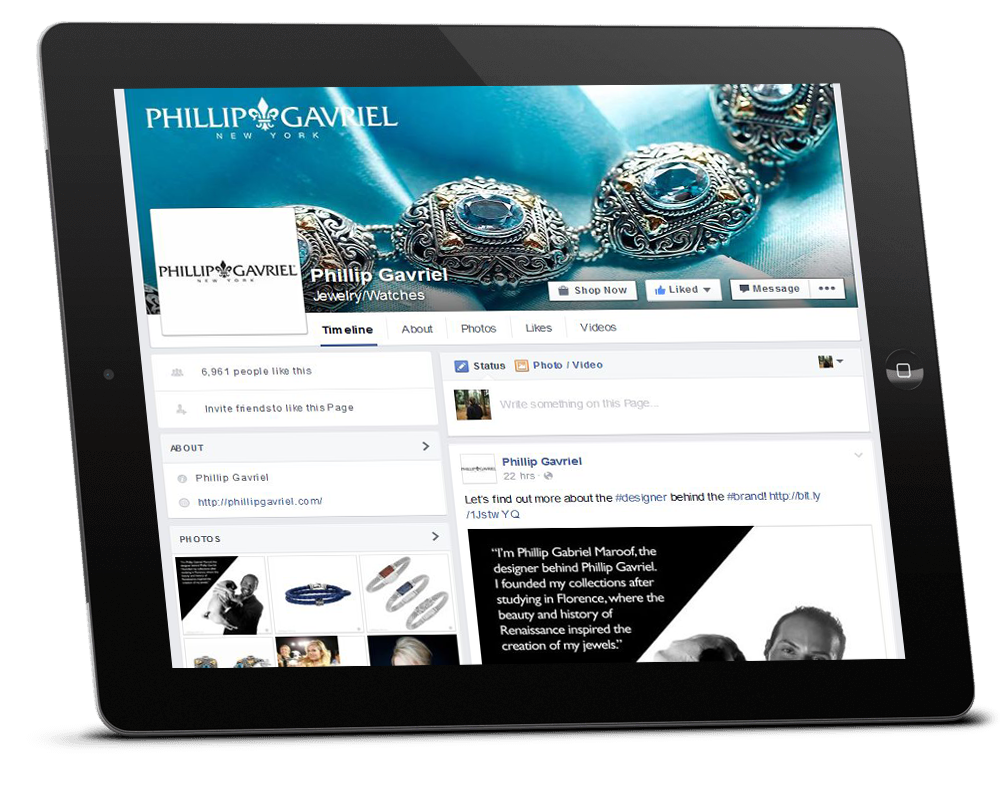 Client: Phillip Gavriel – jewelry brand based in NYC.
Year: from 2014 to 2016
I led design, planning, roll out and monitoring of the social media strategy on Facebook, Twitter, Pinterest, Instagram. The project improved brand awareness incredibly fast, reaching over 7000 fans on Facebook in only two months.  I was involved on this project by The AdStore.